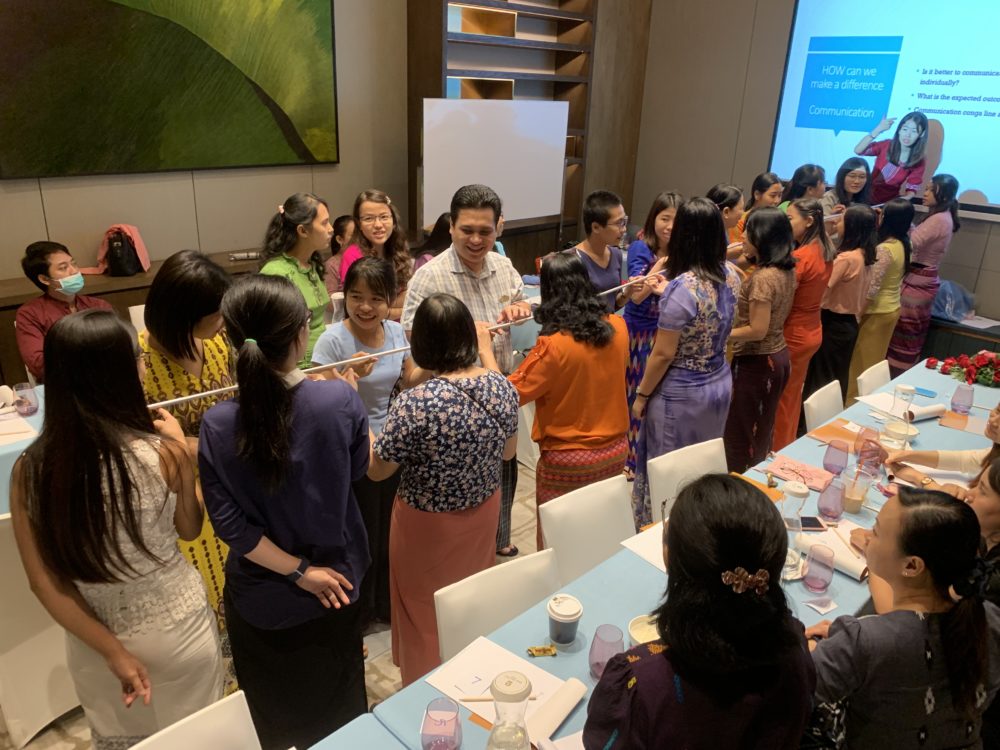 In June 2019, a team of Interplast volunteers travelled to Yangon General Hospital (YGH) in Yangon, Myanmar to deliver a surgical mentoring and nurse education program. 
Working with local partners in the YGH Plastics and Maxillofacial Unit the surgical team completed 10 operations, with the majority of these head and neck procedures.  In addition to mentoring, education and the case load, some creative thinking by the team led to a 'first' for Myanmar and Interplast.
The surgeons and anaesthetists at the hospital are used to undertaking training on the Interplast team's final day in Myanmar.  In 2019 for the first time, nursing staff were invited to participate in a team-building day with a focus on communication.
Interplast volunteer nurse Sarah Chadwick facilitated the training and said she focused on respect and teamwork.
"The Interplast team led some fun team-building exercises," Sarah said. "We covered serious matters too, with basic life support and advanced life support education, but the core of the training was team development."
"The Interplast team performed an amusing role-play about a serious clinical issue that had come up on the ward – it was a great way to get across some critical issues about the disadvantages of communication hierarchies.
"We were unsure how the program would be received, but the YGH team loved it – they were amazing!"
Feedback was extremely positive and an outcome of the day was a shared 'values tree'.  This included below the line issues such as 'favouritism' and 'negligence' which grew into positive values including 'mutual respect', 'collaboration' and 'trust'.
This Interplast program in Myanmar was generously supported by Rotary District 9455.
To read more about Interplast's work in Myanmar visit:
https://www.interplast.org.au/learn-more/where-we-work/asia/myanmar/