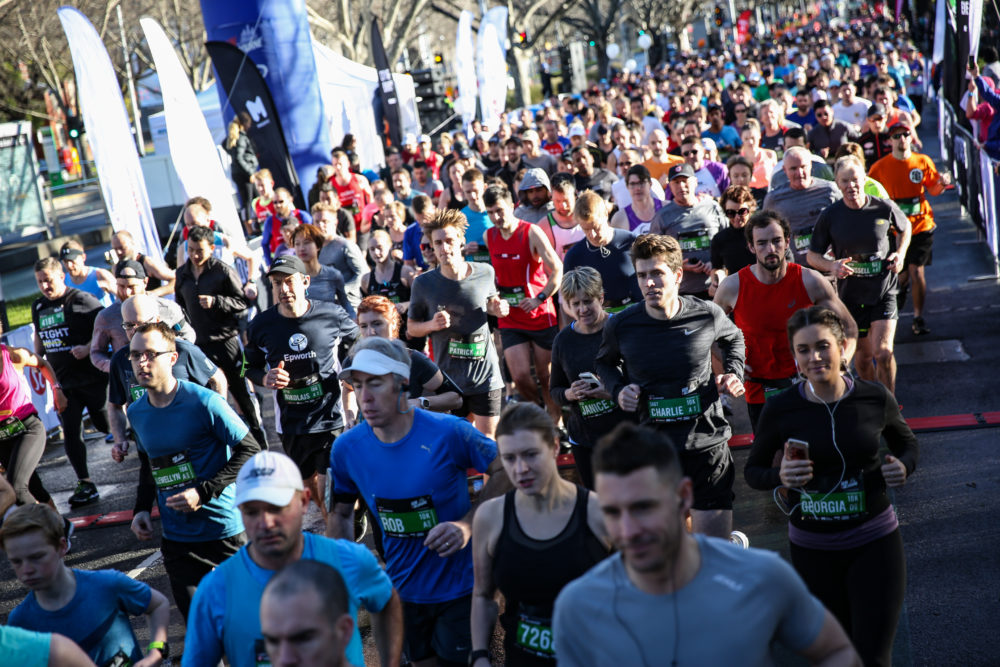 Dr Ian Hogarth ran with Team Interplast in 2019's Run Melbourne.  But what inspires the Melbourne anaesthetist to volunteer his time and talent for Interplast as well as fundraise for the organisation?
Interplast: You've been an Interplast volunteer since 2005. How did your first program come about?
Ian: I was encouraged by my colleague at the Northern Hospital, anaesthetist David Pescod.  He's inspirational!  It was partly luck too.  David mentioned that an Interplast volunteer team member was unable to undertake an upcoming program in Myanmar and could I do it. I jumped at the opportunity.  Not long after that program I was also a last-minute fill in when a team member pulled out of a program to Bangladesh.
Interplast: You have completed 14 Interplast programs.  What sense of achievement do you get from volunteering on Interplast programs?
Ian: It's enormously satisfying.  The local people benefit enormously – the patients and the mentored health professionals.  It's also interesting to be out of my comfort zone.  The cases are endlessly fascinating and it's great to work in a small, high-functioning team.
I love what I do.  I've been to Fiji with several Interplast programs and the people are so appreciative.  It does the heart good.
Interplast: What motivated you to participate in Run Melbourne?
Ian: I did the run to raise funds for Interplast.  I talk about my Interplast program experiences often, so it was time for me to ask my mates to support the cause.
Interplast: What distance did you run?
Ian: I ran the 10 kilometres.  I regularly do 5-6 km runs and I enjoy being outside, although Pilates seems to be taking over – it's much better for the back and joints!
Interplast: How did the fundraising go?
Ian: I'm pleased to report that I exceeded my target of $3000 and raised more than $4700.
Interplast: That's fantastic! Thank you for your involvement with Run Melbourne and your volunteering with Interplast.
Thank you to all donors to Team Interplast for Run Melbourne.