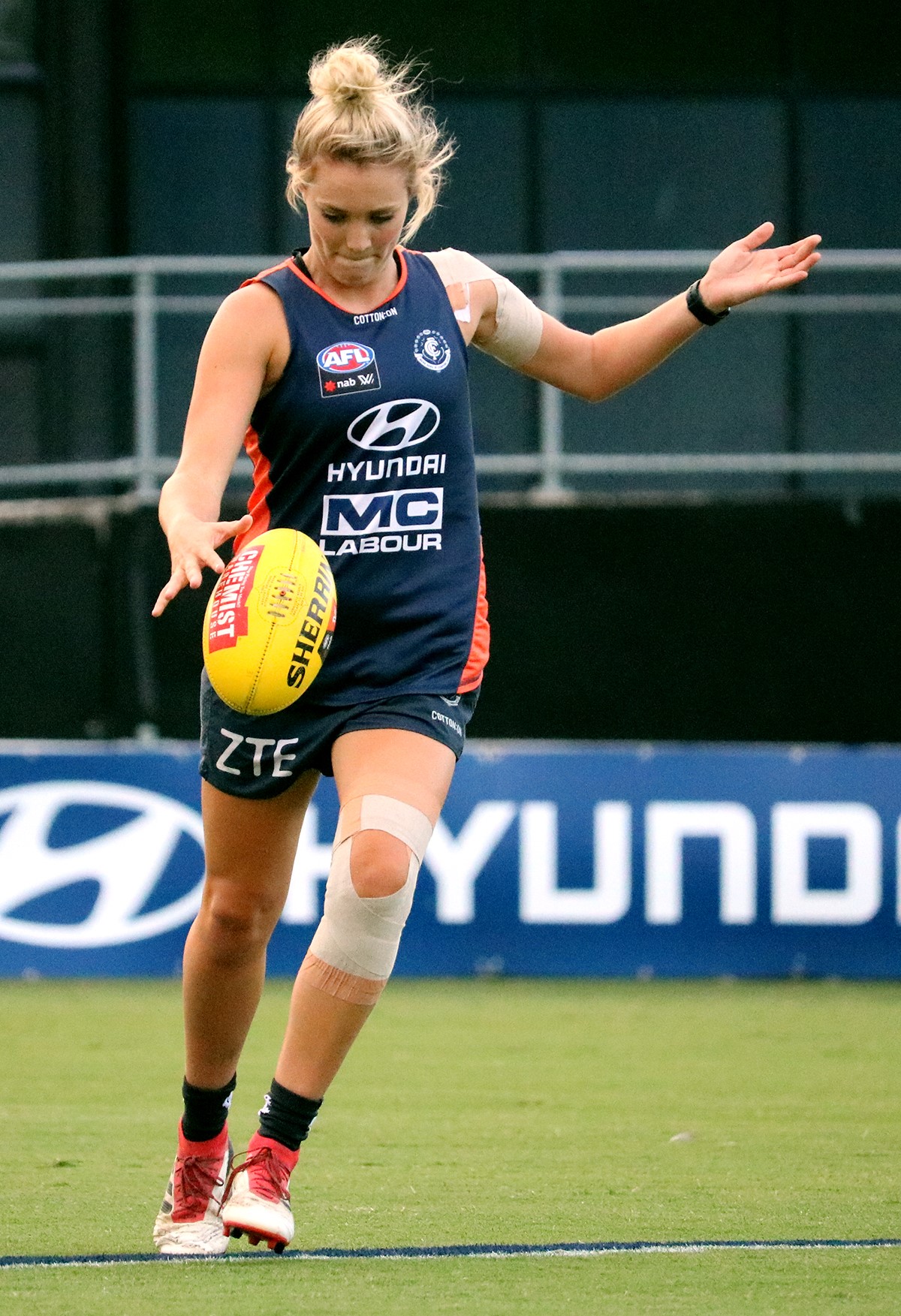 Interplast Australia and New Zealand is excited to announce its newest ambassadors, AFLW rising star Jess Hosking and inspirational double amputee, Mike Rolls.
Interplast CEO, Prue Ingram, said she is delighted to welcome Jess and Mike to the Interplast family.
"Jess and Mike have both achieved greatness in their own separate ways, but both share in the journey of recovery, healing and rehabilitation; a journey that resonates with our patients," she said.
At the age of 18, Mike's life changed forever when he contracted one of the deadliest diseases on the planet; Meningococcal Septicaemia while celebrating an end of season football trip to Tasmania. He was extremely lucky to survive. Mike was left with horrific internal and external injuries and he faced years of rehabilitation.
Mike's first operations were with Dr Frank Kimble in Hobart who amputated Mike's right leg, half of his left foot and two fingers during the height of his illness. During the early days of his recovery, Mike had more surgery when Professor Wayne Morrison reconstructed his nose that had also been badly damaged during his time in hospital in Hobart.
Eight years later, Associate Professor Michael Leung amputated Mike's remaining left leg. Dr Chris Coombs then operated on one of his fingers to address his severe arthritis in the joint, a complication also resulting from Meningococcal.
All four surgeons are specialists in plastic and reconstructive surgery, and coincidently, also volunteer for Interplast.
Today, Mike is a professional speaker, author, coach and athlete and now a very proud Interplast ambassador who has intimate experience of the incredible, life-saving work Australian plastic surgeons perform on a daily basis.
Mike shares his stories of resilience with humour and honesty.
"Once I got through my dark days, strengthened my muscles and could walk around pain free, I realised this experience didn't have to be a negative one, on the contrary, in many ways, there have been so many positives," he said.
Mike has raised money for Interplast by running a five-kilometre marathon, tackling the Eureka Climb and now he's set to stomp for Interplast at Melbourne's Stadium Stomp.
Jess' story starts from birth, when she was born with a cleft lip and palate. Babies born with this congenital deformity are unable to feed like other babies, and if left untreated, can become malnourished which can lead to further complications.
Jess experienced her first operation when she was three-months old. Over the next 20 years, Jess endured a total of 17 surgeries.
"Growing up in and out of hospitals meant I had to take a lot of time off school and sport, sometimes up to three months at a time," Jess said.
"Missing out on sport was hard, but I was still part of the team through my twin sister Sarah."
Sarah was not born with the same condition as Jess, which is very rare among identical twins.
"I often wondered why I was born like this and not my sister," Jess said.
"I experienced bullying at a young age, but it's made me stronger and more resilient."
Jess is driven to raise awareness of clefts and demystify the stigma, to help children and young adults facing the same challenges as her.
"As a teenager, I desperately wanted to know someone who also had clefts so I could just talk to them, I even Googled people and tried to find support," she said.
Jess and Mike are seasoned plastic surgery patients, but they do not consider themselves victims.
Mike has raised money for Interplast by running a five-kilometre marathon, tackling the Eureka Climb over several years and now he's set to stomp for Interplast at Melbourne's Stadium Stomp on 22 July. Support him here.
Jess played her first AFLW game this season and is a star player with Carlton after recovering from injury. Jess is raising money for Interplast at this year's Run Melbourne on 29 July. Support her here.
Mike and Jess are looking forward to working alongside fellow Interplast ambassador, Turia Pitt, who has raised awareness and money for Interplast by trekking Fiji and Everest Base Camp in 2017, and appearing in media and at events.