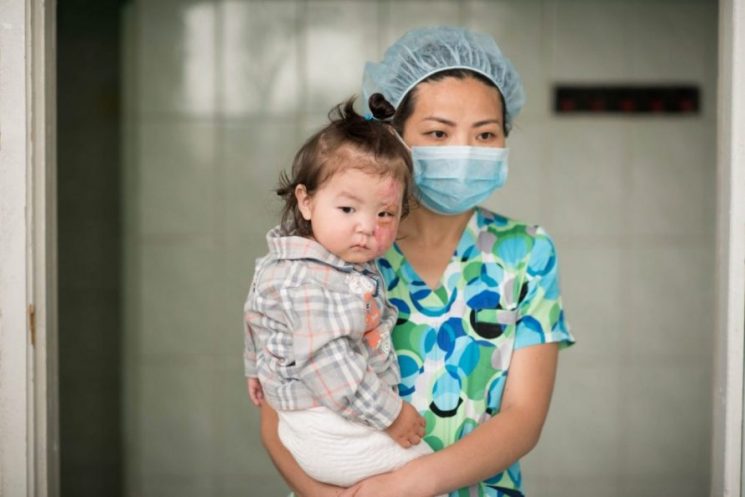 Imagine lying in a bed waiting for your life-changing surgery.  Consider waking up following your procedure.  Think about your sick and injured child as they experience surgery that will offer them a sense of hope and wellbeing never before experienced.
Now imagine the above without a nurse. 
Nurses play a vital role in providing health services.  These are the remarkable individuals who devote their lives to caring for the sick and injured; giving lifesaving care and health advice; looking after those who cannot look after themselves and meeting everyday essential health needs.
This year highly skilled nurses are more important than ever and too many of our nearest neighbours are going without. Despite this, to achieve universal health coverage, an additional 9 million more nurses are required.
Donations this festive season will be used to develop and deliver essential nurse education across the Asia Pacific region.  Nurses will be trained to provide life-changing care, enabling them to assist their patients in greatest need.
Just one well-trained nurse can make a significant difference to a community.
However, we know that one nurse simply won't be enough.  Quality nursing care is essential for positive patient outcomes.  A shortage of skilled nurses means patients are unable to receive the care they require.
Since our beginnings in 1983, Interplast has worked alongside surgeons, anaesthetists and nurses across the Asia Pacific region.  This year, like every other year, we remain committed to building the nursing workforce throughout developing communities in the Asia Pacific region.
For every $1,000 we raise before the end of 2020, we can deliver training to a further 70 – 80 nurses through Interplast's education programs.  In turn, those 70 – 80 nurses will treat thousands of patients over their career.  A donation this festive season will be felt for generations to come.
By supporting the training, mentoring and ongoing education of nurses, you will improve the treatment of individual patients during their time of greatest need.
Whether you want to help one patient or many, a highly-skilled nurse may prove to be the ultimate gift.
As the year draws to a close and you start to think about the joy of the festive season, please consider giving the gift of quality nursing care.  By supporting Interplast to provide essential nurse education, you will help to repair bodies and rebuild lives.
This festive season, you can give hope to those who need it the most.
Wishing you and your loved ones a joyous festive season and a happy new year for 2021.