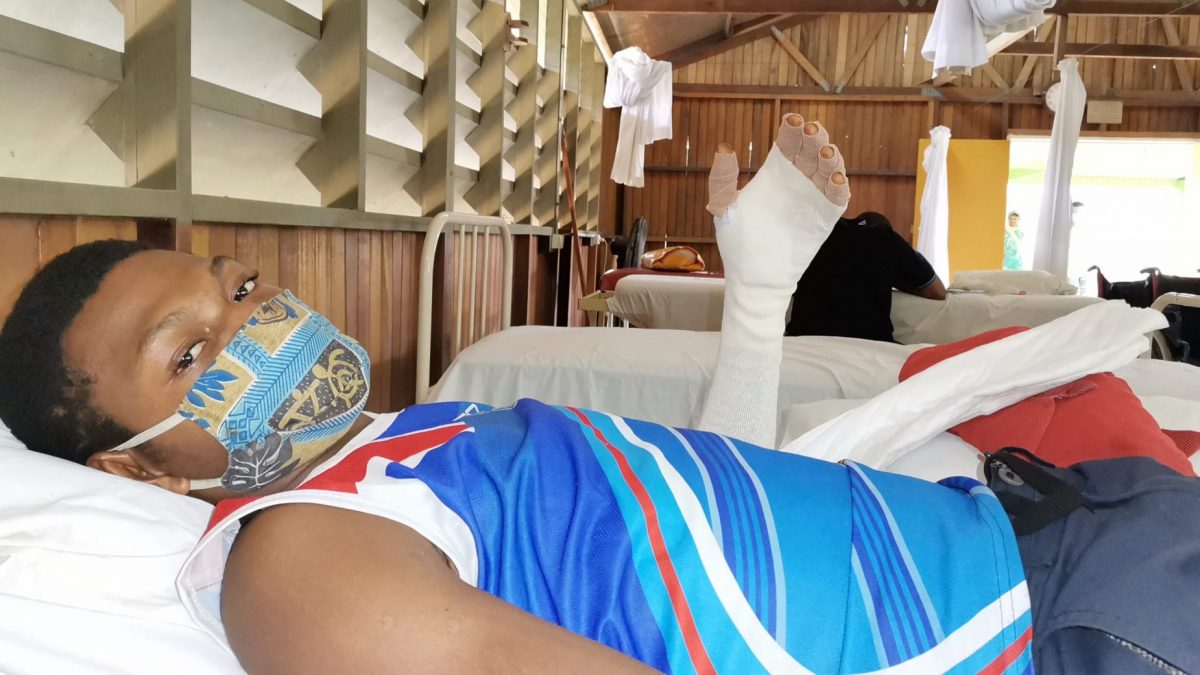 As global health efforts focus on stopping the spread and impact of COVID-19, every effort has been directed towards the control and ultimate eradication of this disease, especially as it mutates into new strains and continues to cause significant illness and loss of life.
Sadly, the pandemic is not the only crisis facing global healthcare…
5 billion people do not have access to safe, affordable surgical and anaesthesia care when needed. Access is worst in low-income and lower-middle-income countries, where nine out of 10 people cannot access basic surgical care.
143 million additional surgical procedures are needed in low and middle-income countries each year to saves lives and prevent disability. Of the 313 million procedures undertaken worldwide each year, only 6% occur in the poorest countries where over a third of the world's population lives.
We know that surgery is an essential part of quality healthcare, however access to safe, affordable and timely surgical care is less likely now than pre-COVID19.
Since our formation in 1983, Interplast Australia & New Zealand has focused on the provision of life-changing patient care, and the building of a sustainable surgical workforce throughout the region.
We have made some exceptional progress, but there is still much more to do. Our medical colleagues need us now, more than ever. They are asking for our help and in turn, we are asking for yours.
Trialled in 2020 and now ready to rollout throughout the region, Interplast is establishing a regional telehealth service to assist surgeons and their allied health colleagues with the provision of safe surgery.
Utilising advances in technology, surgeons in countries supported by Interplast will be able to connect with Interplast's specialist Australian & New Zealand based surgeons, anaesthetists, nurses and allied health professionals to obtain real-time advice and support.
In real terms:
A patient based throughout the Asia Pacific region will see a local surgeon when needed
Using Interplast's telehealth service, the local surgeon will be partnered with their Interplast colleagues who will assist during the patient consultation phase, helping shape a life-changing treatment plan
Interplast surgeons will continue to support their international colleagues in the pre-surgery planning phase. This process is often considered the most important part of surgery, and good plans are essential for a positive surgical outcome
Interplast clinicians will again review the patient post-operatively, and provide ongoing assistance and expertise to their colleagues across the Asia Pacific region to ensure the achievement of outstanding patient results
 Distance and access have never been more apparent than during the current global pandemic. How we work may have changed but our commitment to quality patient care has not. We need your help to ensure life-changing surgeries are performed across the Asia Pacific region.
A simple telehealth connect has the ability to change lives and help offer safe, accessible and affordable surgery across the Asia Pacific region. Today, you can be part of that change.
Please help us in our work by making a tax-deductible donation to Interplast Australia & New Zealand before 30 June 2021.
Together, we can change futures.