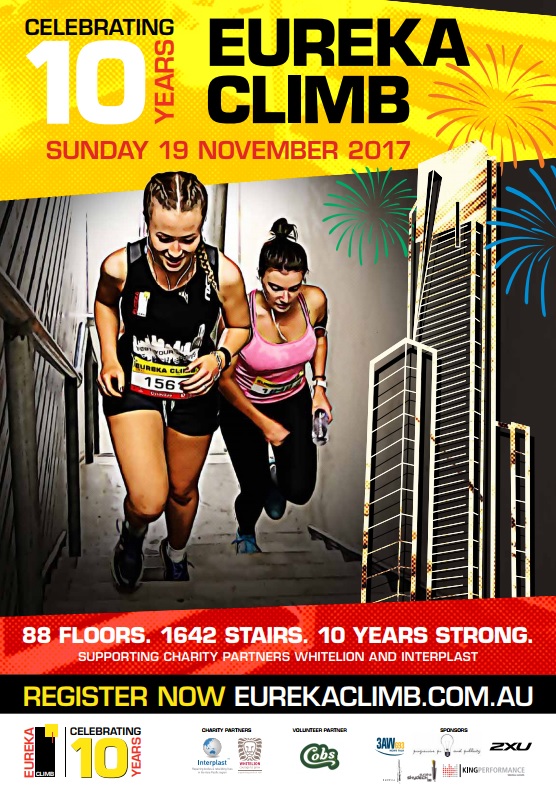 Interplast has been a part of the Eureka Climb since its inception in 2008. This year we're excited to be celebrating 10 years of climbs to the best views in Melbourne from the Eureka Skydeck.
On Sunday, 19 November, participants will ascend 1642 steps over 88 floors to the Skydeck, the highest observation deck in the Southern Hemisphere.
The Eureka Climb is open to people aged 12 years and over and with walker and climber categories is open to all fitness levels! It is also in the top 20 (amount of stairs) of stair climbs in the world and is host to an Elite Race for some of Australia's best stair climbers.
Over the years we've had a range of people join us for one of the greatest fitness challenges. Please join us this year to help us celebrate 10 years of climbs that raise much-needed funds for the charity partners, Interplast and Whitelion, who are both committed to helping disadvantaged people. Every step you take changes lives!
Register now at the Eureka Climb website, and find out more about the best views in Melbourne that wait for you at the top on the Eureka Skydeck website.
Check out the Facebook photo gallery for an overview of 10 years of climbing fun.