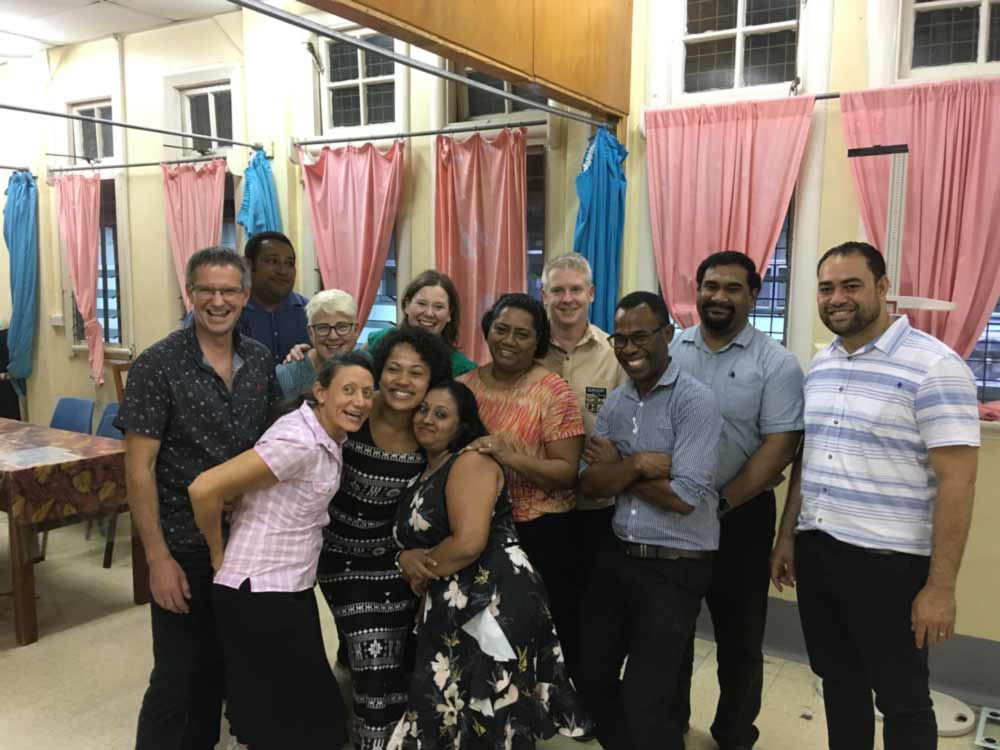 Earlier this year Interplast volunteer nurse Bec Schrale completed her fifth program to Fiji to co-deliver the 'Emergency Management of Severe Burns' (EMSB) training.  The training drew participants from across the Pacific region.
The EMSB course focuses on the first 24 hours of care after a severe burn – a crucial period for action to ensure the best outcomes possible for the patient.
"The EMSB training is for a range of health care professionals – from nurses and allied health to junior and senior medical staff – with everyone undertaking the same course," Bec said.
"We ran two courses over two days, training 48 people.
"The first day was attended by people in primary care who are often the first responders in the case of a severe burn.  The second day was attended by health professionals from countries across the Pacific."
Interplast's ambition is for the program to be delivered by local partners going forward.
"We also identified and trained instructors who will go on to deliver the EMSB training itself in future, with our support.  The aim is to enhance skills to make the training run as independently as possible," Bec said.
"We hope to support our local partners so that Fiji becomes the Pacific hub for burns training as they have a dedicated burns unit and the Pacific's only plastic and reconstructive surgeon, Dr Semesa Matanaicake."
Bec said that the program in Fiji is a highlight of her year.
"It's a wonderful opportunity to share knowledge, but it's not just about giving training; we're also learning so much too."
The EMSB program in Fiji was supported by the Australian Government Department of Foreign Affairs and Trade through the Australian NGO Cooperation Program (ANCP).