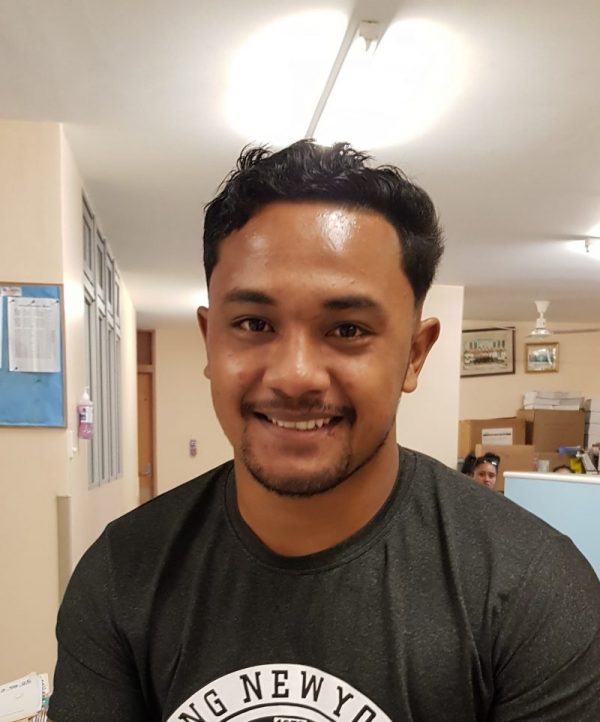 When Mosese was 12 years old he fell off a bus and injured his left foot.
Fast forward eight years and the wound scar on the top of Mosese's foot had significantly contracted and was deforming the shape of his foot.
Although not painful for Mosese, as a mechanic he needs to be able to wear protective footwear and the contracture was making it more and more difficult to wear shoes.
Interplast volunteer plastic and reconstructive surgeon Mr Andrew Hadj said that the injury was affecting Mosese's movement.
"The scar contracture restricted Mosese's ability to flex and extend his ankle and mid-foot.  Three of his toes also had negligible movement which significantly altered his gait. The scar overlying it was unstable and would further tend to break down," Andrew said.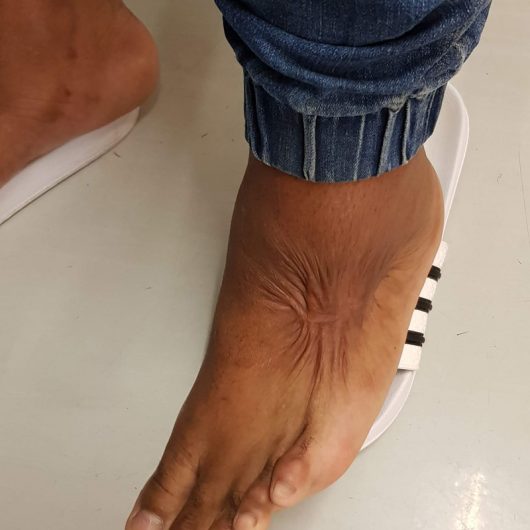 Andrew and the Interplast surgical team plus local staff from Vaiola Hospital, Nuku'Alofa, Tonga operated on Mosese.
"The surgical team was able to release the scar contracture on Mosese's foot.  We performed a split thickness skin graft using skin from Mosese's thigh to cover the wound on his foot," Andrew said.
"A split skin graft – or SSG – is when we take a very thin shaving of normal, healthy skin to lay over a wound that has been damaged or cannot heal because of the injury. It allows the area to heal much faster and ideally with minimal scarring."
The surgery proceeded as planned and Mosese was very grateful. He will need to undertake local follow-up physiotherapy to ensure the graft heals properly.
The Interplast surgical program to Tonga was made possible by the Australian Government Department of Foreign Affairs and Trade's ANCP, Rotary District 9920 (New Zealand) and the Royal Australasian College of Surgeons through the Pacific Islands Program (PIP).  The allied health mentoring program was supported by the ANCP.