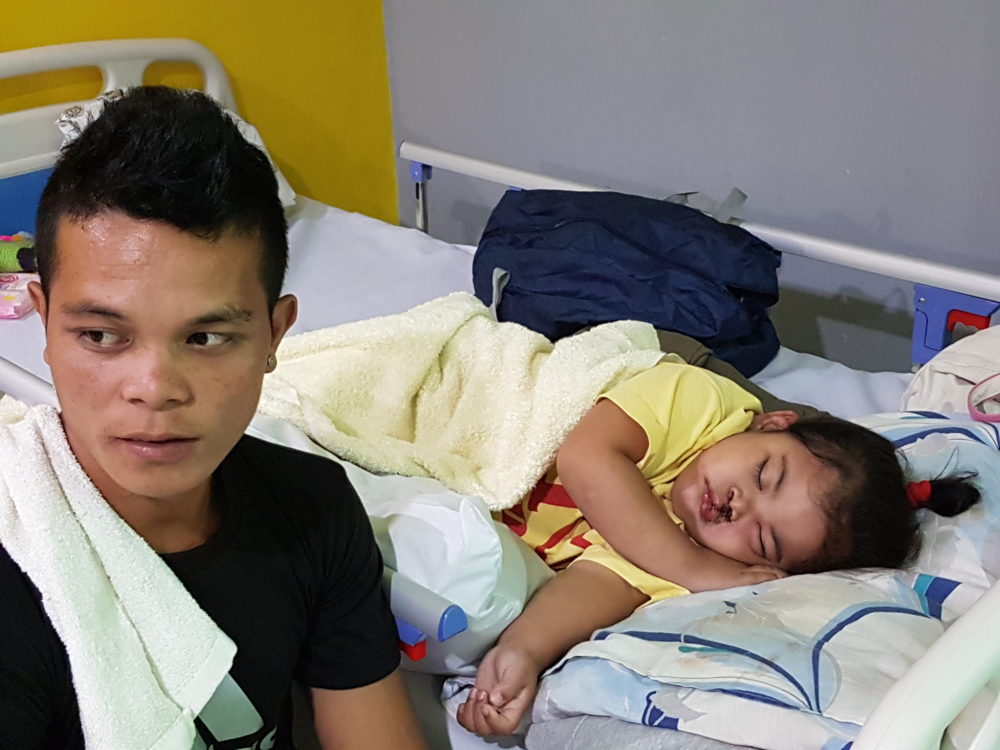 Three-year-old Kevin and his father went through a lot to meet the Interplast volunteer surgical team in Cagayan de Oro in the Philippines.
They were both exhausted from eight hours of travel to reach JR Borja General Hospital. Kevin was very unsettled for much of his stay because of the unfamiliar environment.
Kevin's father was by his side from the moment they arrived through to him being taken in for surgery. He continued to calm his son, comforting Kevin and reassuring him that everything was going to be okay.
And everything was okay for Kevin. For the first time since his arrival, he slept calmly after surgery. His cleft lip and palate were repaired, and his healing had begun.
Kevin was one of 44 patients who received surgery from local surgeons and Interplast volunteers. Almost 60 procedures were performed during the surgical and training program, most to repair cleft lips and palates among children under the age of five years.