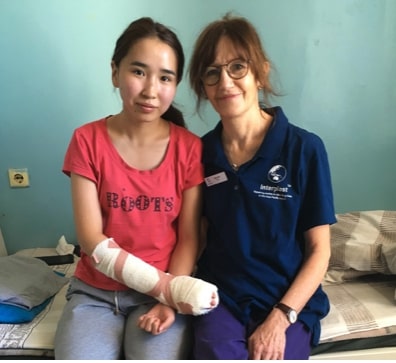 This is Boldkhuyag, an 19-year-old woman who Interplast helped in Mongolia. Like many others her age, she wants to pursue her studies and fulfil her potential. For  most of her life, she had not had the use of her right hand because of an accident that badly burnt her when she was a baby
Throughout high school, Boldkhuyag had difficulty keeping up with hand writing and sports. As an adult, she experiences pain when typing on a computer. She was worried that her dreams of studying and pursuing a career would be out of her reach.
Thanks to hand surgery she received from Interplast volunteer plastic and reconstructive surgeons and local surgeons, she now has a renewed hope for her future. 
This program was supported by the Australian Government through the Australian NGO Cooperation Program (ANCP), and the Bright Blue Charity for Sick Children.