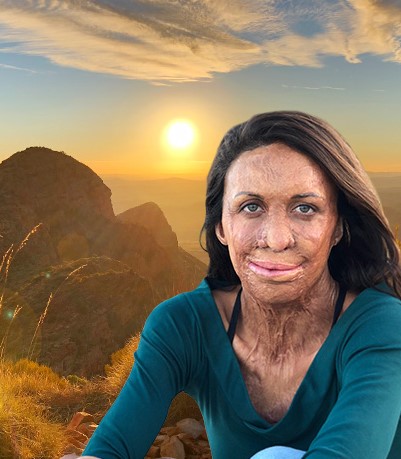 The Larapinta Trail is one of Australia's best-known walks and now you have the chance to trek it with Interplast ambassador, the inspirational Turia Pitt. This is a rare opportunity to push yourself physically and fulfil a fundraising challenge.
Interplast is delighted to invite you to join Interplast's Larapinta Trek with Turia in September 2020.
Together with a team of like-minded supporters, you'll trek for five days with Turia on the Larapinta Trail to raise funds for Interplast's life-changing work.
Discover the beauty of Central Australia and explore the mountains, valleys, rivers and desert landscapes of the Red Centre.
Ascend Mount Sonder, one of the Northern Territory's highest peaks. By day, learn about Australia's unique, living Indigenous culture from local guides and sleep under the desert stars at night.
Best of all, the funds raised as part of Interplast's Larapinta Trek with Turia will help provide life-changing surgical treatment to patients living with treatable disabilities such as cleft lip and palate, burn scars and severe hand injuries. Join us so that Interplast can continue to repair bodies and rebuild lives across the Asia Pacific region.
For further information visit https://inspiredadventures.com.au/events/interplast-larapinta-2020/