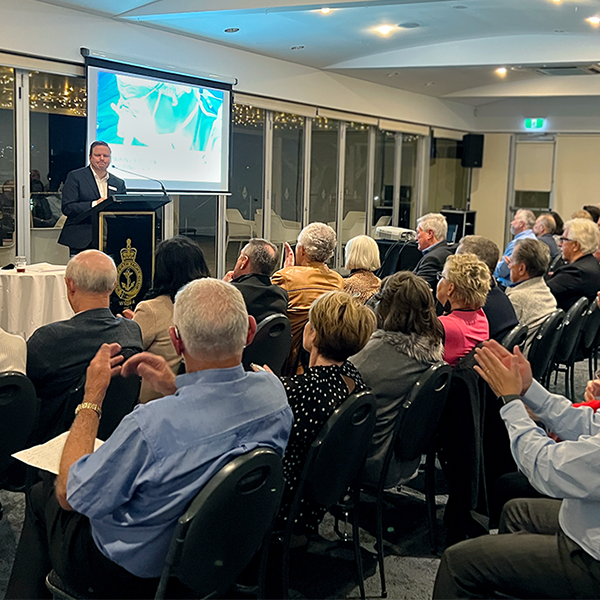 Interplast has been fortunate to receive the support of countless Rotary Clubs since its formation in 1983, and recently we were thrilled to celebrate the significant contribution of one club in particular.
For a period of 16 years, the Rotary Club of Kenwick has actively supported Interplast with a regular giving program, engaging club members and local business owners. Together, this generous group of individuals and businesses have contributed $1 million to support Interplast's life-changing work across the Asia Pacific region.
Recognising the challenges that come with raising money, the Rotary Club of Kenwick created their own direct-debit program. Club members approached small businesses they had a relationship with to make a donation each month and in some cases cold-called local businesses. About 100 businesses signed up to the direct-debit program and 16 years later over half of those donors are still giving.
Each year the club invites their donors to a function to keep them up to date with Interplast's work with information about how their contribution is making a difference. They also use this opportunity to invite potential new donors each year to demonstrate the impact their business could have.
Last month, Interplast CEO Cameron Glover, was delighted to attend an event to acknowledge this milestone and to personally thank the club and its generous donors. Interplast volunteer plastic surgeons Dr Mark Strahan and Dr James Savundra OAM also shared their most memorable moments from Interplast programs and what being able to use their skills to support people otherwise without access to specialised care means to them. Through sharing stories of patients and their families, guests were given a powerful insight into the life-changing impact of their support.
Three club members were also recognised on the night for the crucial role that they have each played in the club's fundraising success and the longevity of their regular giving program. Brian Guest, Steve Weychan and Neal Edwards have each received the Honoured Members award for their extraordinary contribution and exceptional commitment to repairing bodies and rebuilding lives across the Asia Pacific region.
Interplast thanks the Rotary Club of Kenwick and every person that has contributed over the past 16 years to raising $1 million to support people living with treatable disability to access the life-changing surgical and rehabilitative care that they deserve.
If your club is interested in supporting Interplast and understanding more about how the Rotary Club of Kenwick implemented and grew their regular giving program, contact us on (03) 9249 1231 or email contactus@interplast.org.au and speak with Interplast's Rotarian Engagement Co-ordinator.