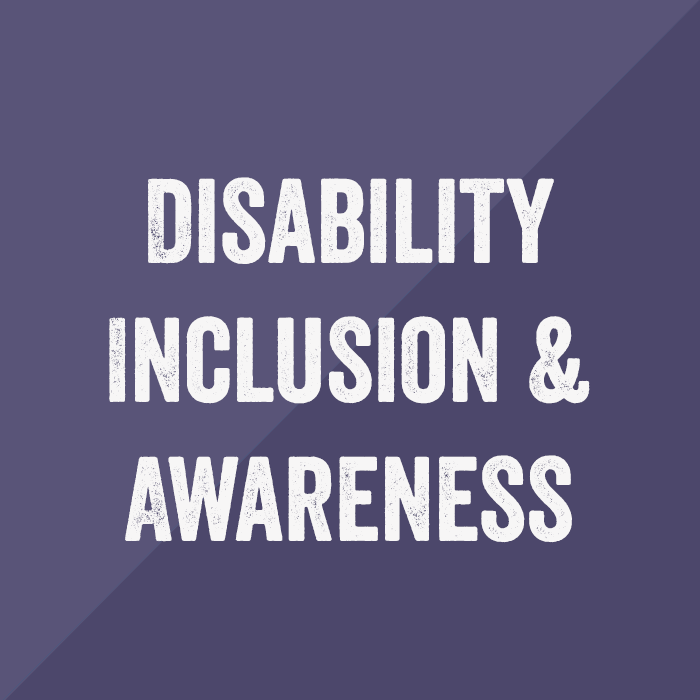 Living with disability
According to the World Health Organization, 16% of all people in the world are living with disability. Of these 1.6 billion people, the United Nations estimates that 80% live in developing countries across the Asia and Pacific regions.
People living with disability in low-income settings, particularly women and children, face significant barriers that impact their wellbeing and health. Prohibitive costs, limited availability of services, inaccessible environments, social stigma and discrimination can make accessing health care difficult or impossible for a person living with disability.
Interplast recognises accessible health care as an essential human right and is committed to ensuring our programs address inequities in access.
Improving access to care
Where health systems are already under strain, providing specialised care, equipment and support is challenging. The COVID-19 pandemic has intensified the burden of health systems, and threatened the safety and wellbeing of millions of people living with disability. The virus has also left many with long-term symptoms, increasing the demand for services.
Historically, Interplast's in-country programs have addressed the clinical skills and knowledge of local medical professionals, such as surgeons, nurses, anaesthetists and allied health professionals. We are now seeking to improve the other functions and areas of health systems to ensure a high quality of care is available to all.
Joining with Motivation Australia has expanded our ability to support partners, both new and existing, in this space. With access to new opportunities to strengthen local ability to deliver inclusive services, Interplast have been able to provide training on disability inclusion and awareness in healthcare settings to a level previously thought unreachable.
Understanding disability inclusion
In 2021, Interplast commissioned an analysis of Gender and Disability Inclusion (GEDI) considerations in the healthcare sector across the Asia and Pacific regions. This project saw local consultants review inclusion and access to specialized clinical services in six Pacific Island countries and five South and South East Asian countries. The aim of the study was to enrich understanding of the country-specific barriers that prevented people living with disability from accessing health services.
Through the study we identified a need to provide training for both clinical and support staff in partner hospitals, to strengthen their understanding of disability and inclusion.
To facilitate this training, Interplast reached out to CBM Australia. CBM have extensive experience in delivering disability focused education training across the health sector. Together, we were able to develop the Disability Inclusion and Awareness Training (DIAT) package.
Interplast then worked alongside local Organisations for Disabled People, who were instrumental in tailoring the DIAT package to align with local context and needs. Collaborating with these organisations also gave us the opportunity to work with relevant local disability-focused consultants and acquire local trainers to deliver workshops.
Training a workforce
The DIAT package was piloted as a workshop for clinical and support staff from six partner hospitals across the Pacific region. Most participants had not received any training on disability inclusion before.
"The presentations on Friday, it's a new thing for me. I learnt that there is a need when it comes to disability in the country. It is an eye opener, which I realized on how we can accommodate the needs of people with disability." Mr Joseph Gari, Human Resource Manager, Ministry of Health & Medical Services (Solomon Islands).
Local patients who live with disability were invited to share their experiences accessing health care with service staff. This left a large impact on participants. Many revealed they left with greater insight into what it means to live with disability, and how they can better support people living with disability in their services.
"The workshop on Friday gave a big learning experience… This workshop really brightens my knowledge and we need to focus more on that, the inclusive care of the vulnerable people." Mrs Florida Pratts Senior Nurse Administrator, Medical Ward, National Referral Hospital (Solomon Islands).
After this success, Interplast reached out to other local partners across the Asia and Pacific regions to notify them about this new training package and ask them a question. Would they be interested in delivering the training in their local hospitals? The response was overwhelmingly positive, with many health staff across our network showing great interest in strengthening access and inclusion for people living with disability.
"I am a manager in one of the service provider divisions in public health. I think that this is an area need to be addressed. There should be inclusion in the policies, legislations so that people with disabilities can enjoy life as everyone else." Dr Henry Kako, Director TB & Leprosy, Ministry of Health & Medical Services (Solomon Islands).
Local ownership improves outcomes
By working with in-country trainers, staff and patients from local hospitals, Interplast ensures that the DIAT sessions provide relevant information and can be delivered without the need for overseas trainers. This proved to be significant throughout the duration of the COVID-19 pandemic, where Interplast volunteers were unable to travel internationally.
Local ownership of the training increases the opportunities to provide it, and strengthens the self-reliance of health systems. Partners in Fiji have recently adapted and delivered DIAT package training as part of a larger initiative to improve access to health services around the country.
With support from the Australian Government, Interplast recently partnered with The Ministry of Health and Medical Services (MHMS) in Fiji, and worked with the Fiji Women's Rights Movement and Fiji Disabled Peoples Federation. An incredible 250 health professionals across the country were engaged in sessions on gender, disability and inclusion.
The scope of this training expanded beyond the original DIAT package to include focused sessions on gender equity. By understanding and responding to the barriers women and girls face, health services can improve access and better support their wellbeing.
"Power is knowledge, and the knowledge I've gained today it has really changed the way I will later on treat my patients with disabilities." Tailasa Lusebogivitu, Physiotherapist, Labasa Hospital
Watch this video by the Australian High Commission in Fiji for a look at the incredible effort and commitment made by all.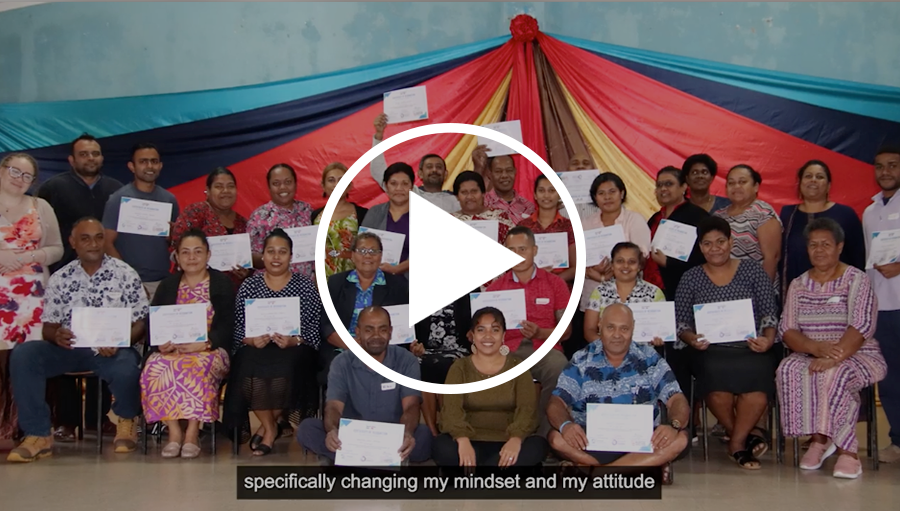 Encouraged by the continued dedication of our partners, we hope to engage new and existing stakeholders, and build upon feedback, so that we can help build more equitable health services.
Acknowledgements
Interplast would like to acknowledge the many people and organisations who supported the development and provision of the DIAT package.
Fiji Disabled Peoples Federation (FDFP)
Fiji Association for the Deaf (FAD)
Psychiatric Survivors Association of Fiji (PSA)
Spinal Injury Association of Fiji (SIA)
United Blind Persons of Fiji (UBP)
Vanuatu Disability Promotion & Advocacy Association (VDPA)
Te Toa Matoa of Kiribati
Leomala Medical of Vanuatu
People With Disabilities Solomon Islands (PWDSI)
Royal Australasian College of Surgeons
Australian Government through the Australian Aid Program
Ms Maria Waloki of Fiji.
We also acknowledge and thank the participants from the following hospitals for their contribution and feedback.
Colonial War Memorial Hospital of Fiji
Saint Giles Hospital of Fiji
Tamavua Twomey Hospital of Fiji
Labasa Hospital of Fiji
Tungaru Central Hospital of Kiribati
Northern Provincial Hospital of Vanuatu
National Referral Hospital of Solomon Islands.