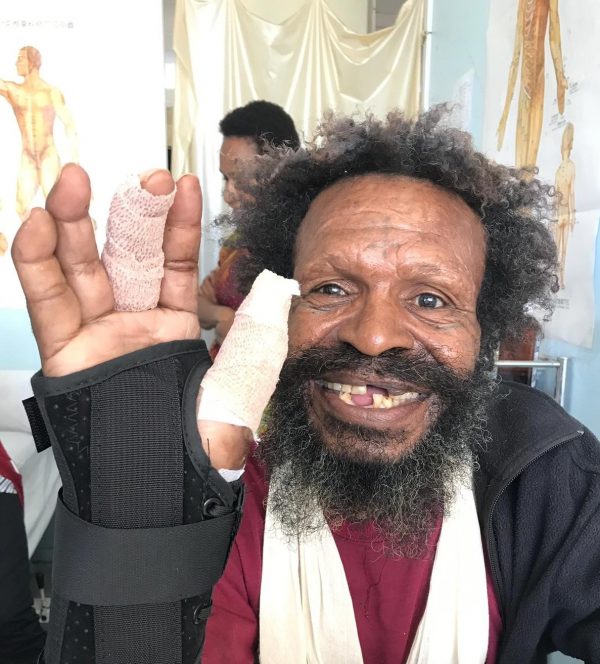 The most recent edition of Inside Interplast is now available online to view, read and/or download.
This edition's cover story features Ken the farmer from Port Moresby, Papua New Guinea.  Ken had a bush knife injury to the radial and medial nerves in his right forearm which made it "very difficult to work in the farm, pick things up and dig".
The edition also introduces readers to anaesthetist Dr San San Lwin from Yangon General Hospital in Myanmar who spent a six-week placement at Monash Health's Dandenong Hospital.
We re-visit the recent Interplast surgical and allied health mentoring program in Tonga. We also learn how burns surgery helped restore function to 50-year-old carpenter Allan's wrists and hands.