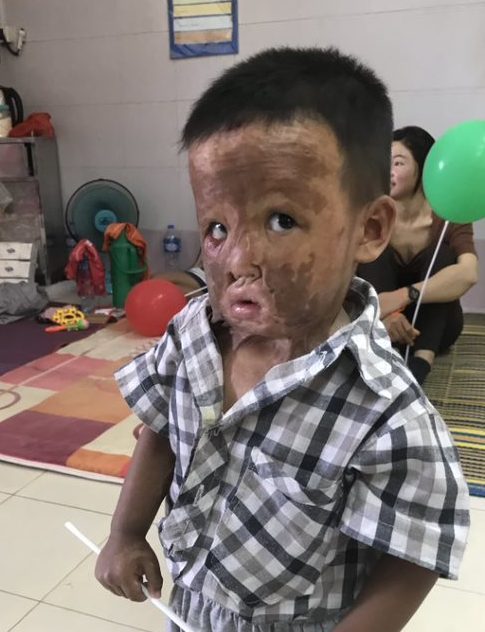 As the world scrambles to respond to COVID-19, even countries with well-developed health systems are grappling with how to provide medical care for an overwhelming number of critically ill patients. The reality is, even some of the most prepared countries have not been able to cope.
If the virus spreads rapidly in developing communities across the Asia Pacific region where health systems are already weak or under-resourced, an outbreak could be even more devastating.
Despite the global attention on healthcare and the prioritisation of resources to combat infection and the spread of disease, we know that injuries from trauma, disabilities and other treatable conditions are still occurring.
There remains a need to upscale access to safe, timely and affordable surgery, especially amongst developing nations.
By supporting Interplast Australia & New Zealand at this time, you will directly help reduce pain and restore hope across communities amongst Australia's nearest neighbours.
Your donation will help Interplast treat more children like Anan.
Anan is a dynamic and enthusiastic two-year-old boy from Vientiane, Laos. Sadly, at seven-months old, he suffered significant life-changing injuries when he was burned because of a terrible accident in an open fire at his home.
Although both his parents and grandparents were present when this happened, they were unsure how to treat him or where to seek medical attention. The crippling injuries became worse as time went on.
Earlier this year, Anan was introduced to Dr Cameron Keating and Dr James Savundra – two incredibly skilled Interplast surgeons. Working alongside local surgeons from Laos, Doctors Keating and Savundra were able to perform highly complex reconstructive surgery.
In collaboration with Laos-based surgeons, the Interplast team performed a full-thickness skin graft, together with a split skin graft to release two severe burns contractures on both his lower right eyelid and his neck. The incredibly successful operation meant little Anan is now able to close his eye properly and regain full movement in his neck.
Anan is not alone in needing life-changing surgery. Globally, traumatic injury causes more death and disability than HIV, Malaria and Tuberculosis.
At this time, COVID-19 is challenging the world. Patients requiring surgery are not immune to the disruption caused by the pandemic.
Recent modelling published by the British Journal of Surgery projects that 28 million surgeries will be cancelled or postponed worldwide in 2020 as a direct result of COVID-19. For each additional week of disruption to hospital services, there may be a further 2.4million cancellations.
Across the Asia Pacific region where Interplast works, the impact on children like Anan will be devastating. Imagine the fear and concern Anan's parents would have felt until they knew Interplast was able to treat their precious child. Consider the terror of not knowing how one tragic accident would alter their child's entire life. Imagine the pain that Anan was experiencing.
A financial donation from you will help Interplast deliver timely and accessible surgery for children across the region. You will help Interplast deliver in two unique ways.
First and foremost, Interplast will use your donation to deliver surgery to those who need it most. Your generosity will help a patient just like Anan.
Beyond the initial surgery, Interplast will continue to provide quality training to surgeons, anaesthetists, nurses and allied health professionals in 17 countries. Since 1983, Interplast has been a valued partner to medical professionals across the region.
Following the emergence of COVID-19 as a global pandemic, now, more than ever, Interplast is being called upon by our health partners to provide training, mentoring and ongoing capacity building.
Medical professionals across the Asia Pacific region need us more than ever and we need you.
Through virtual mentoring and a specialist digital platform, Interplast volunteers are remaining connected to those in need. Your contribution will allow medical professionals in developing communities to access training materials, remote case-planning and comprehensive case consultations.
Patients such as Anan will benefit from our ongoing assistance during this challenging time. You will have helped to make this possible. Your donation will change a life, restore hope and ultimately produce a single smile such as the one enshrined on Anan's face.
Following the successful surgery, Anan's parents were incredibly thankful for the life-changing assistance provided to their family. They describe Anan as being talkative and overjoyed; singing and dancing around the room. What started as a terrible accident, ended with a smile.
Please help bring smiles to more faces by making a tax-deductible donation to Interplast Australia & New Zealand.
Together, we can repair bodies and rebuild lives.
P.S. To ensure your tax-deductible donation is recognised this financial year we would appreciate your generous support before June 30, 2020