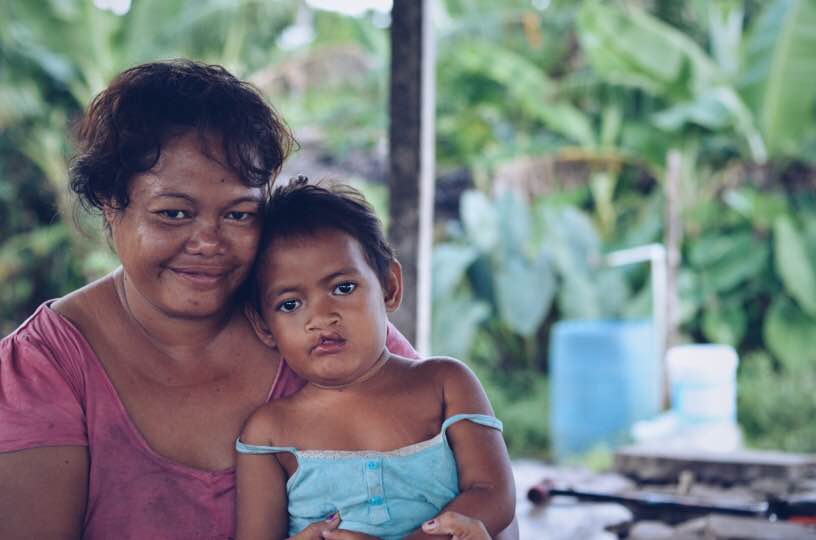 In May, Interplast volunteer speech pathologist Sarah Florisson travelled to Samoa to find out what more can be done to support children born with cleft lip and palate.
There is a high incidence of the condition throughout the Asia Pacific, but in the Pacific region, there are very few healthcare professionals with skills and knowledge to help families navigate the challenges. While surgery is usually the major step in changing futures for such children, there is much more that can be done before and after surgery to ensure quality of life.
The aim of Sarah's visit was two-fold: to identify ongoing opportunities to build the knowledge of healthcare professionals about cleft lip and palate; and to engage with parents to offer immediate support and learn about the issues they face.
While visiting families in remote areas around the capital, Apia, Sarah saw the impact of low knowledge about cleft lip and palate. This included parents who believed it was somehow their fault, stunted growth in children from feeding problems, children being kept out of school, and some parents who believed that you only need to repair the lip and not the palate, not realising the implications for eating and speaking.