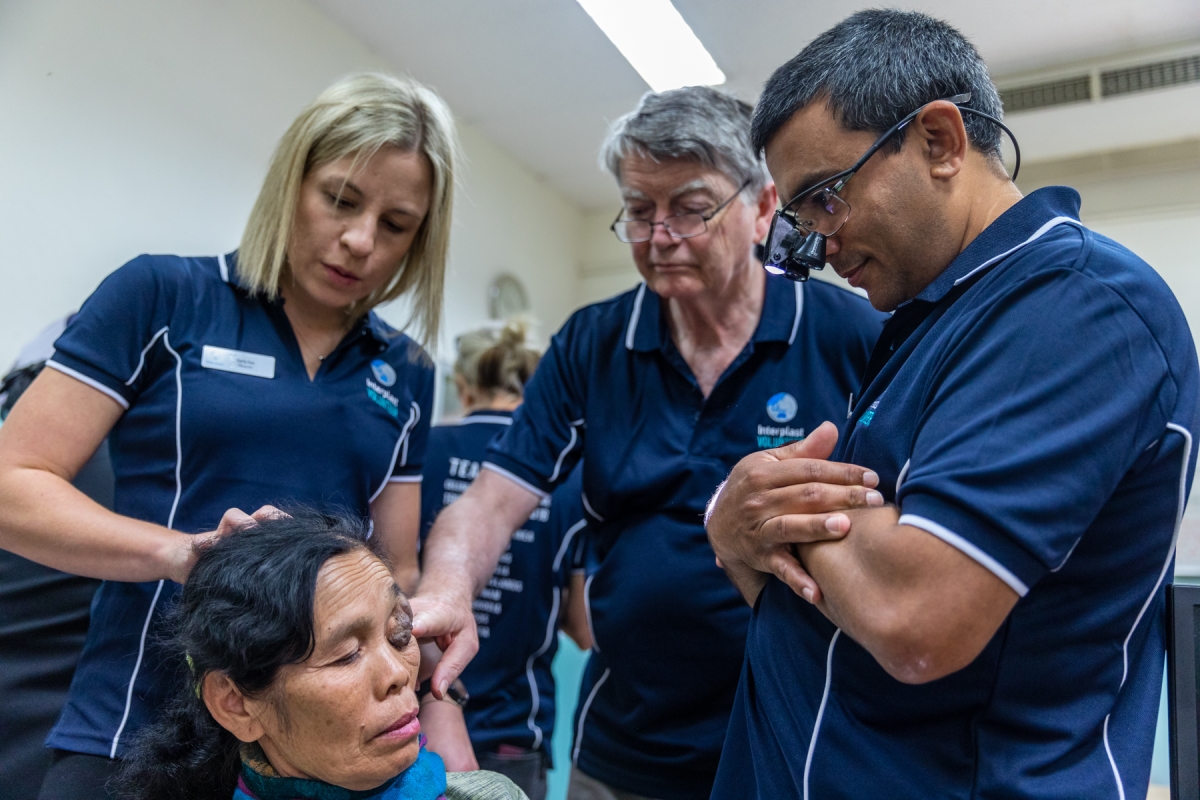 Dr Carly Fox, an Australian plastic surgery registrar, is deeply motivated to help stamp out preventable disability in the communities in which Interplast works. She recently joined Interplast as an observer during a surgical and training program to Laos.
"The people we saw in Laos have problems that truly affect their lives," she said.
"A 20-year-old girl with hand burns that left her thumb buried in her palm is a preventable problem, and if we can do something about it, we can effect real change for her going forward. "
Carly is the Australasian Foundation for Plastic Surgery's second recipient of the International Registrar Program, a scholarship run in partnership with Interplast.
"It has been one of the most valuable things I have done in my entire training,' she said.
"The Interplast team I was sent with comprised of a dynamic, clever group of individuals. I couldn't think of a better team to have been linked in with and I can only aspire to be a part of something like that when I complete my training."
The two-week program was held in Mahosot Hospital in Vientiane and conducted by Interplast volunteer plastic and reconstructive surgeons, anaesthetists, nurses and a hand therapist. Together with local medical staff, 124 patients were consulted and 60 operations were delivered.
Applications are now open for the Australasian Foundation for Plastic Surgery's 2019 International Registrar Program.