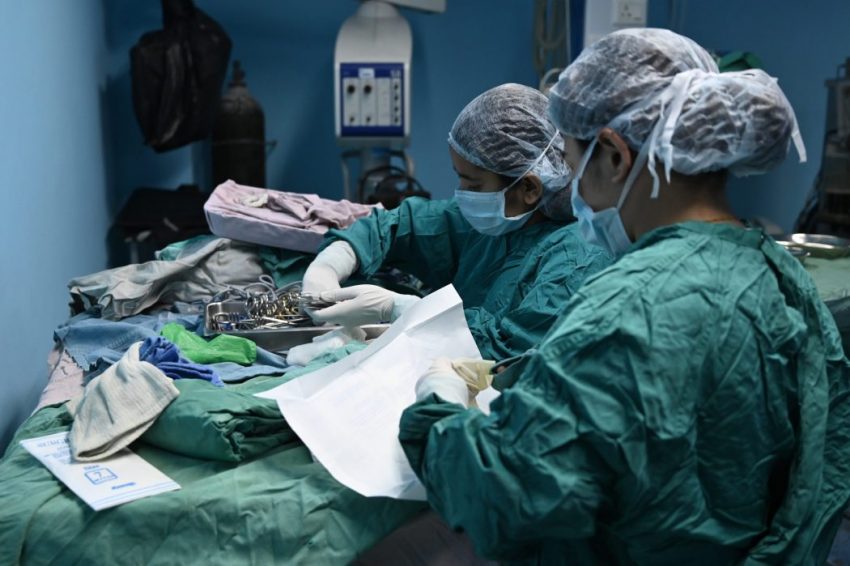 With the continued international travel restrictions resulting from COVID-19 our volunteer medical teams have remained grounded in Australia and New Zealand over the past 12 months. However, this has not stopped Interplast or our network of dedicated volunteers from continuing to support our local partners and patients across the Asia Pacific region. Despite the challenges we've faced in the past year, our mission remains the same; to enhance people's health and wellbeing by enabling access to life-changing reconstructive surgery and related medical services. This has been thanks to our many fantastic supporters and donors, and as part of our ongoing partnership with the Australian Government, through the Australia NGO Cooperation Program (ANCP). 
Interplast has developed and delivered a number of exciting new programs in the past year, including:
1.The development of a comprehensive online and remote education package
This online education package is made up of a number of components, including a regular program of live-stream webinars, module-based education packages, and stand-alone instructional clinical education videos. We are also delivering hospital-specific, small group clinical mentoring sessions, and 1:1 support of clinical trainees in our partner countries, supported by our dedicated volunteers here in Australia & New Zealand.
This online education package includes 7 separate streams of education, each focused on different clinical/specialty areas, as follows:
Principles of Plastic Surgery
Reconstructive Plastic Surgery
Rehabilitation and Allied Health
Perioperative Nursing
Plastic Surgery Nursing
Anaesthesia, Pain Management & ICU
Getting the Best From the Team
Each of these streams includes a series of live webinars (recordings of which are then available on-demand), training videos and other tools, and is overseen by a Clinical Lead – an expert in the area from Interplast's network of volunteer medical professionals. We are working with officials in our partner countries to ensure that our education offerings meet local CPD requirements, so that those participating in these education sessions can receive local recognition of their efforts.
You can visit our website for a full list of the webinars we've delivered to-date (or have upcoming), or register for access to the Praxhub platform, where our education is hosted. So far this financial year (since July 2020) we have:
In addition to the live-stream webinars, we have produced, or are in the process of producing clinical instructional/training videos, which are being developed in partnership between Interplast and Praxhub, with the support of our incredible clinical volunteers. Topics covered so far include:
Handwashing and PPE
Feeding a baby with a cleft lip/palate
Wound Care
Using a skin graft knife
Splinting using thermoplastic
Management of an unanticipated difficult airway
Clinical handover in the post-anaesthetic recovery unit
We are also working on a number of projects to turn clinical training which was traditionally delivered 'face to face' into online training modules.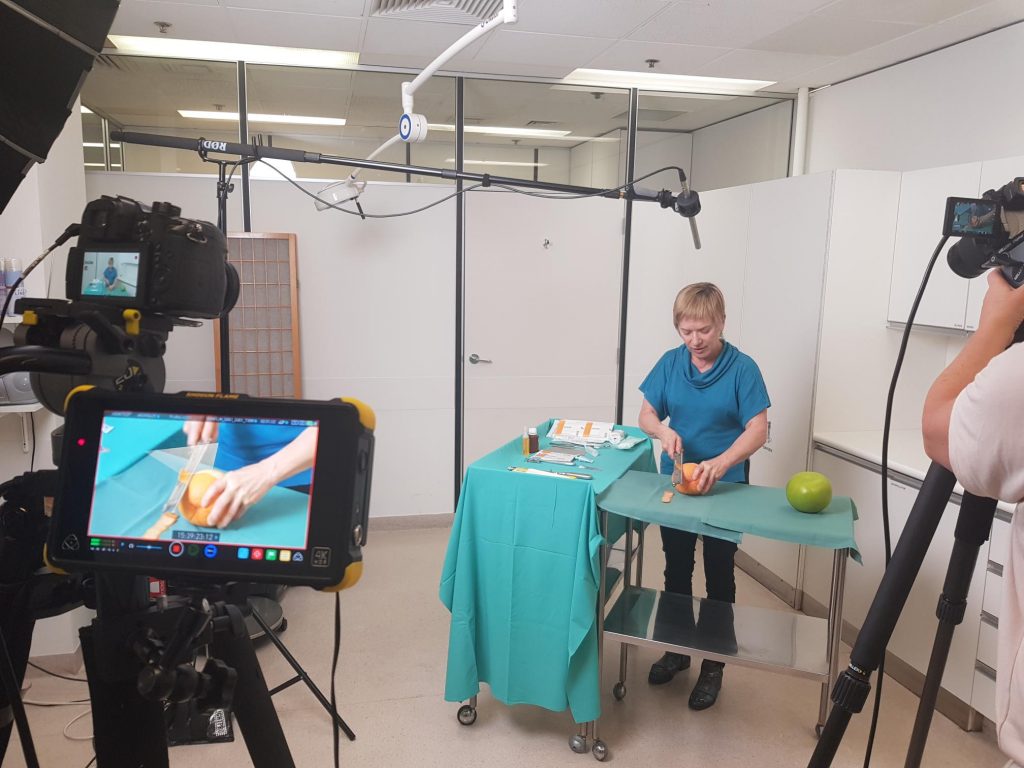 2. Country-specific online education & 1:1 mentoring
Interplast is working closely with local partner hospitals and individual clinicians to identify where it can assist specific country or hospital-based needs, during the time when we cannot mobilise our teams, and develop training and support plans to respond to this.
For example, in Fiji, regular online mentoring sessions have been delivered with Labasa Hospital. These have been led by Dr David Ying and Dr Anand Ramakrishnan and involve local surgeons and surgical trainees presenting current cases for discussion and advice. To date, 9 sessions have taken place.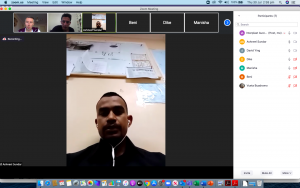 In Sri Lanka, Interplast is supporting the National Hospital of Sri Lanka with a number of burns related topics including mentoring to establish the country's first skin bank, with support from the Donor Tissue Bank of Victoria.  This support has also been extended to our partners in Bangladesh who have requested similar assistance.
In partnership with the Australian Society of Anaesthetists (ASA) and the Mongolian Society of Anaesthetists (MSA), Interplast has begun work to develop a set of online professional development training modules for mid-career anaesthetists in Mongolia. Topics have been identified by the MSA, and Interplast is working with the ASA to identify suitable clinical leads for each topic.
In Bangladesh, Interplast is working with the Sheikh Hasina National Institute of Burn and Plastic Surgery to support the development of their Basic Plastic Surgery Training Program, through obtaining training simulator equipment and assisting in developing training content.
In Bhutan, while the country's first plastic & reconstructive surgery trainee, Dr Sonam Jamtsho, had his formal overseas training cut short just after it began, due to the emergence of COVID-19 his Australian mentor, Dr Tim Proudman, is delivering regular education session with him, to take him through a structured training and discussion program. Interplast is tracking Sonam's progress over a 40-week period and will seek to undertake a longer-term evaluation of the benefits of this method of remote support. To date, Dr Proudman has led 20 sessions for Dr Jamtsho.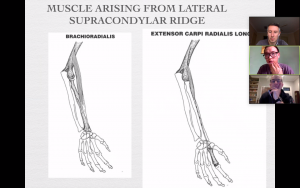 3. Diversity and inclusion initiatives
Interplast is currently undertaking a detailed gender equity and disability inclusion analysis across 6 of its partner countries (PNG, Bangladesh, Myanmar, Sri Lanka, Fiji & Kiribati), with plans in place for the remainder of partner countries to be done over coming months. These analyses will assist Interplast and local partners to improve how our programs are designed and delivered, to ensure they are inclusive and reaching the most vulnerable. We are working with local Organisations for People with Disabilities, gender-focused organisations and local consultants to undertake interviews and surveys, and to help us develop new partnerships to support our programs.
4. Support with clinical equipment & supplies
Interplast are providing targeted support to some countries and partners, with clinical equipment and supplies, which allow them to continue to deliver much needed surgical services, and to improve the quality of care they can provide.
Across 2020 and so far in 2021, Interplast has distributed much-needed clinical supplies to Fiji, the Solomon Islands, Vanuatu, Tonga, PNG, Sri Lanka and Nepal. Interplast is continuing to respond to need from local partners as it is requested of us.
Delivery of these resources are complemented with remote training and support from Interplast volunteers to ensure that local partners are confident and competent in their use.
5. Supporting improved burns care
Recognising the significant burden of burns injury across Interplast's partner countries in the Asia Pacific, Interplast is delivering a number of different initiatives across multiple locations, with focus including community-level burns prevention, training of medical professionals in burns management, and improving the capacity of clinical facilities in managing burns injuries. We are doing this in partnership with organisations that have specific expertise in burns – including the Australia & New Zealand Burns Association (ANZBA) and Interburns. Current and recent activities include:
Supporting the development of Interburns' digital assessment tool – a quality improvement process designed to support hospitals and other clinical facilities to assess their burns capacity and identify areas that require improvement. This tool has now been developed and is being piloted across a number of Interplast's partner countries, as well as in Ethiopia, Nigeria, Occupied Palestinian Territories, South Africa and Tanzania.
Working with ANZBA and partners in Fiji to support the roll-out of a number of burns prevention initiatives, including community education campaigns, a 'roadshow' to better educate health workers across the Fiji Islands, and a social media campaign to prevent burns injuries.
Working with Interburns and SAGUN in Nepal to extend the reach of a successful community-based burns education program.
Working with partners in Mongolia to undertake a baseline research project to better understand the prevalence and incidence of burns injury and identify where Interplast is best placed to focus resources in developing a locally-targeted burns prevention campaign.
6. Research & evaluation projects
In line with Interplast's ongoing commitment to quality program design, monitoring and evaluation, we are close to finalising a number of evaluation projects, to assess effectiveness and impact of programs over the past 5 years in Mongolia, Bhutan, Sri Lanka & Nepal, and to help determine ongoing programming focus in those countries for the next 5 years. These projects have involved engaging with local expertise within each of these countries to undertake in-depth surveys and interviews with key local stakeholders and patient beneficiaries, and collaborating with our team in Australia who are undertaking interviews with key Interplast volunteers, alongside undertaking an in-depth desktop review. The Bhutan review has been finalised and will be published very shortly. Reports for Nepal, Sri Lanka & Mongolia are expected to be finalised in March/April.
Thank you for your continued support over the past 12 challenging months, this life-changing work has only been possible because of you. If you wish to join Interplast in repairing bodies and rebuilding lives across the Asia Pacific region in 2021, please consider making a donation below.